German premiere of jazz cello concerto – don't miss!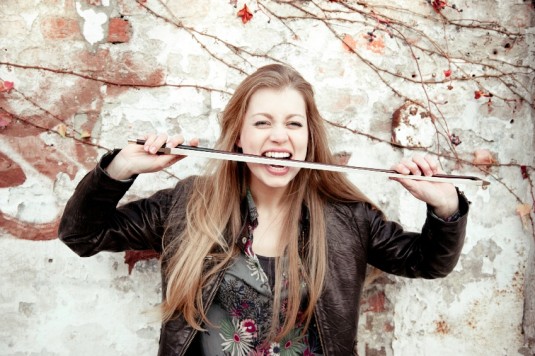 Look forward to the German premiere of Nikolai Kapustin's Jazz Cello Concerto on 25 February 2014 at 7:30 p.m. at Theater Greifswald.
Together with wonderful conductor Golo Berg and the Theater Vorpommern I will play this thrilling cello concerto und you are cordially invited! Experience a concert of a different kind with groove, passion and the sound of jazz.
For me, Kapustin's cello concerto belongs to one of the pearls amongst cello literature. By his symbiosis of classic and jazz, Kapustin creates his very own and unmistakeable musical language. His second cello concerto, that I will be performing, is groovy, humorous, virtuoso, blues-like – and then, all by a sudden, you find yourself in the middle of american, dark and smoky bars of the 50s. There are passages with swing and casual elegance where I feel like sinking into a leather armchair. But not for long, Kapustin shakes me up and off I go! Absolutely stirring! Don't miss!
Ticket sales: www.theater-vorpommern.de/tickets
Tour:
25.2.2014 at 7:30 p.m.: Theater Greifswald
26.2.2014 at 7:30 p.m.: Theater Stralsund
27.2.2014 at 7:30 p.m.: Theater Stralsund
28.2.2014 at 7:30 p.m.: Heringsdorf
« back