Christine Rauh at Universal Music Event
Christine Rauh performs at the event Musik.Zeit.Geschehen – "Music between
the soul and technology for both young an old" in cooperation with Universal Music GmbH and the Federal Ministry of Finance.
This event sets an important signal for the high value of music in our society.
Artists of the day: the 12 cellists of the Berlin Philharmonic Orchestra, the soloists' ensemble Kaleidoskop, Trombone Unit, Till Brönner, Robyn Schulkowsky, Michael Wollny, Christine Rauh, Benyamin Nuss and Celine Rudolph.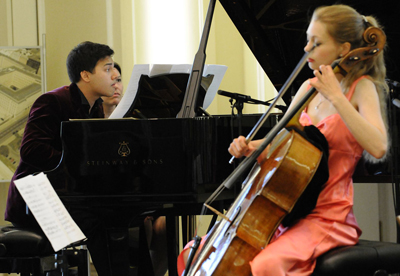 View programme here: christine-rauh-musik-zeit-geschehen.pdf
« back