Album Release on March 25, 2016! … Tell your best friends only …
On 25 March 2016 Christine will release her new CD.
Nikolai Kapustin – Works for Cello. "Nikolai Kapustin's music is a treasure trove waiting to be explored by all those who love classic-jazz fusion."
This is the solo disc by the exciting young German cellist virtuoso Christine Rauh. Christine presents a personal choice of transcribed and of original works which reveal the cello's groovy and lyric voice and takes us on a varied journey through the musical landscape of classic and jazz.
Most of the tracks on this release are world premiere recordings.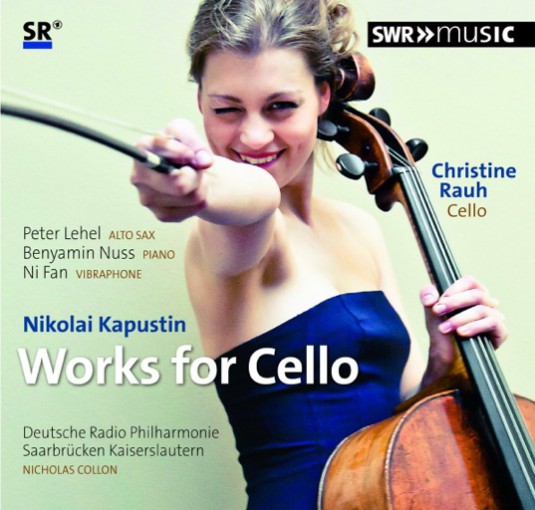 "Nikolai Kapustin – Works for Cello" on 25 March 2016.
Pre-order the album at Amazon.
A preview is available HERE.
Listen to "Burlesque" on Youtube.
« back